"When a wise woman turns to poetry, witches become light,
and God's attention gets called to beauty.
Join Ann Medlock in turning poetry into real life,
and real life into poetry."—Gloria Steinem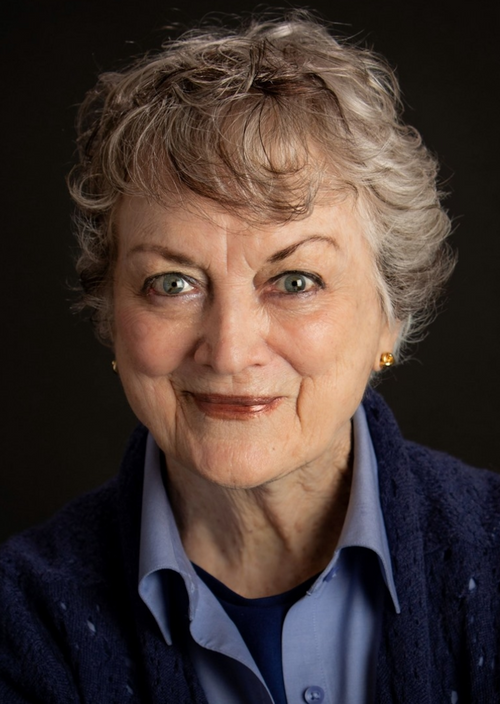 ANN MEDLOCK wears a lot of hats. She's been a writer, editor, publicist, teacher, speaker, actor, radio commentator, speechwriter, and ghost. She's also a social entrepreneur, having founded the Giraffe Heroes Project, a nonprofit organization that's given countless people around the globe the stories of real heroes—people sticking their necks out for the common good—for almost four decades.
Her background includes editing Viet Nam Presse in Saigon, and teaching in Japan and the Congo. In the United States, she's written articles for Look, The New York Times, The Journal of Commerce, Editor & Publisher, Working Woman, Lear's, CoEvolution Quarterly, New Age Journal and Education Week, counseled major corporations on using media, developed textbooks, and edited the Children's Express news service. She wrote ad copy and annual reports to pay the rent on her Central Park West apartment, and wrote speeches for political figures in the United States, and for the Aga Khan.
In 1983, concerned that too few people were actively participating in their own democracy, she launched the Giraffe Heroes Project, to inspire people into active participation in public life. The organization has since honored well almost 2,000 "Giraffes," and told their stories in every medium that becomes available.
Ann won the Caring Institute's Caring Award and was interviewed in their magazine. She was named an education innovator by the National Education Association. She's been interviewed by Time, Parade, The Christian Science Monitor, The New York Times, Good Morning America, Lifetime, and innumerable other broadcast and print outlets.
Medlock lives with her spouse, John Graham, on an island in the Pacific Northwest, where she's spending her days writing at least two more books, Building With Christopher Alexander, Bread Crumbs, A Memoirish Guide to a Meaningful Life. And, of course, more stories of Giraffe heroes.
Let us know if you're interested in Ann's work as the founder of the Giraffe Heroes Project or as a novelist and poet. Or both. She covers a lot of ground.
The novel is Silence of the Seamaid. If you'd like to review it, we'll send you a pdf. Send your request to dromnavarna@gmail.com.
Personal questions can go directly to ann.medlock@gmail.com.