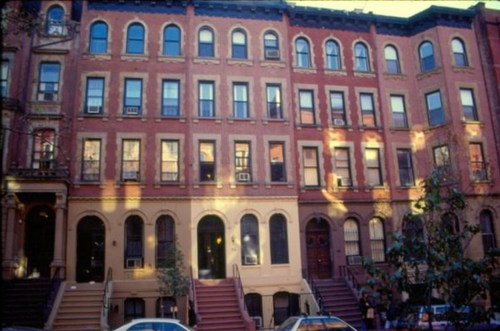 The merwoman leaves the bistro,
bids goodnight to her companions,
and turns the corner for the short walk home.
Rapid steps behind her
blow sets her reeling
briefcase, bag ripped away.
Someone is making eerie
high pitched sounds.
She hears calls and responses
she cannot decode.
Blue-jeaned legs piston
into the park
glistening wrench
lies in the lamplight.
Windows and doors fly open
and she is on a stoop,
hands patting, quilt covering,
a cloth filled with ice offered.
She does not understand.
All around her there are socks.
No one has stopped for shoes.
"The cops are coming."
"Did anyone see him?"
"Don't try to stand up."
Her pale coat blackening,
the ice is guided to the side
of her head by a warm hand.
"Hold it there. To deaden the pain."
But there is no pain. At dinner, there was pain
in the talk of Three Mile Island spewing radiation,
of sending her children out of the city
so she would know that they were safe
if an evacuation began.
Talk too of Holly's battered body
found in gentle Ira's trunk,
Pain then, huge and dark,
had hollowed away her presence,
drawing into that void the denimed thief
who chose her of all the Westsiders
leaving a bistro on a warm spring evening.
Now the dark is dispelled
by the lights pouring from windows,
by the hands reaching out to her,
by the people of West 83rd caring that someone
has wounded a woman they do not know.
Genovese died in another borough.
The merwoman will live.