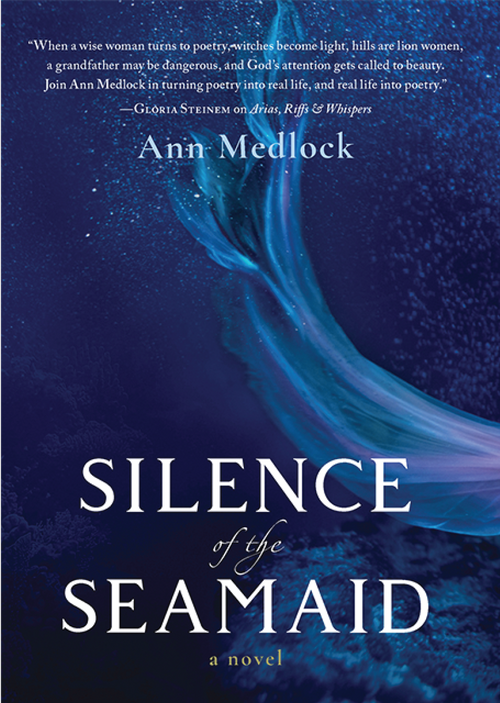 From the Jane Austen room of the Sylvia Beach Hotel, a reader's paradise...
"Silence of the Seamaid is Jane Austen with sex."
—Goody Cable, Hotel Proprietor
"Medlock's ripping yarn will be on my shelf next to Amy Tan, Thomas McGuane, Wallace Stegner and Barbara Kingsolver." —Peter Tavernise, Leadership coach & artist
"Medlock's protagonist is a female, modern-day Odysseus... her complex and varied adventures are not about conquering kingdoms or blinding Cyclops—they are about learning how to live one's own life with the utmost authenticity and integrity."
— Susan S. Scott, Jungian psychotherapist and writer
"Dive into the 1960s and 70s world of second-wave feminism, civil rights, Vietnam, gurus, Mafiosi, the Pill, the Beatles, class distinctions, astrology, New York, but most of all—
the eternal mystery of what's going on between men and women.
A roman á clef [as in, it's officially fiction but it's about the author] the story follows Lee Palmer, a smart woman swimming solo against the tides of the Mad Men era—a time not designed for a divorced mom working "outside the home."
Beset by nightmares of homelessness, Lee welcomes the safety of having a knight protector, the brilliant, charming Joe Montagna, who becomes the greatest danger she's ever faced.
Silence of the Seamaid will piss you off and break your heart—
it will also make you laugh out loud. And maybe even cheer."