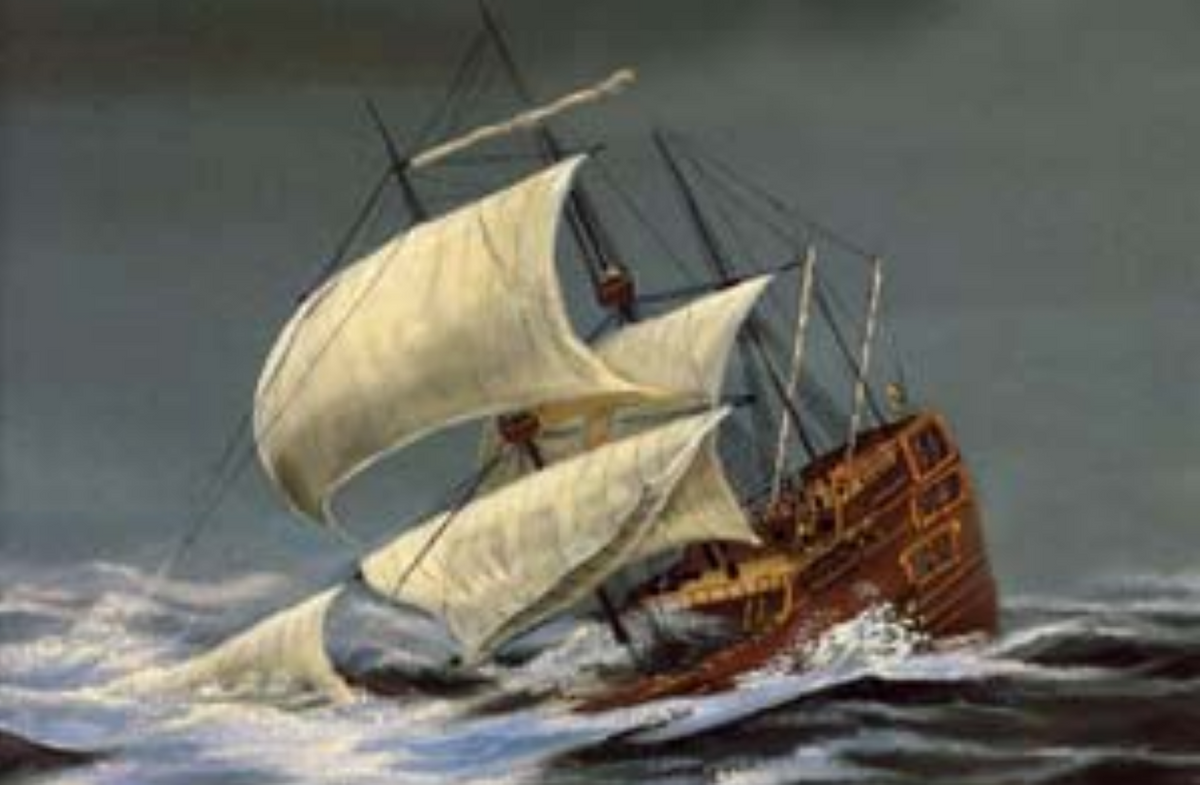 She hears the ship splinter and crack.
It shudders and is pulled through the seatop
out of the known world
down into some other, terrifying realm
where air cannot fill its sails,
where weight and darkness rule.
The spar she holds with bleeding fingers
is ripped away by the fierce water,
purposefully, as if it has better uses for it
than saving her life.
The sea shoves, presses, twists her about,
bruising her, hating her.
Her long cotton dress,
the thick petticoats beneath,
all heavy with seawater,
pull her downward.
She fights to stay in air,
seeing the rescuer,
willing him to see her.
He has found her sister,
has hauled the girl up
out of the hateful sea
into his small wood boat.
Look this way.
Here I am, too, in the sea.
Sister, tell him to look for me.

She rises with a swell,
joyful to be carried up
despite her leadenness,
to be borne closer to the white sky.
but the high ridge becomes a valley,
and she is taken down
where they surely will not see her.
She rises again to see
their backs are turned.
Look here, look for me!

But she sees no searching eyes,
only the blue arm of the fisherman
around her sister's back,
holding her safe in a wooly brown blanket.
Drained of strength, she loses the air
and is pulled through and down.
No longer able to fight the water,
still she wills the man
to know where she is,
to fetch her back
up into the light, the air.
Look down here.
Let loose the child in your arms.
Come down here.
Pull me into your small wood boat.

But he does not come.
Eyes tightly closed against
the silent world she has entered
she can still see their backs,
their safe, floating, breathing backs.
Damn them.

She opens her eyes
to what surrounds her now
and sees a garden of seavines
reaching up to entwine her.
She flails at them, furious,
gasping for air, she is filled by the water
and sees nothing more.
She is back. She is here. She is angry still.