SHE DOES NOT SING FOR YOU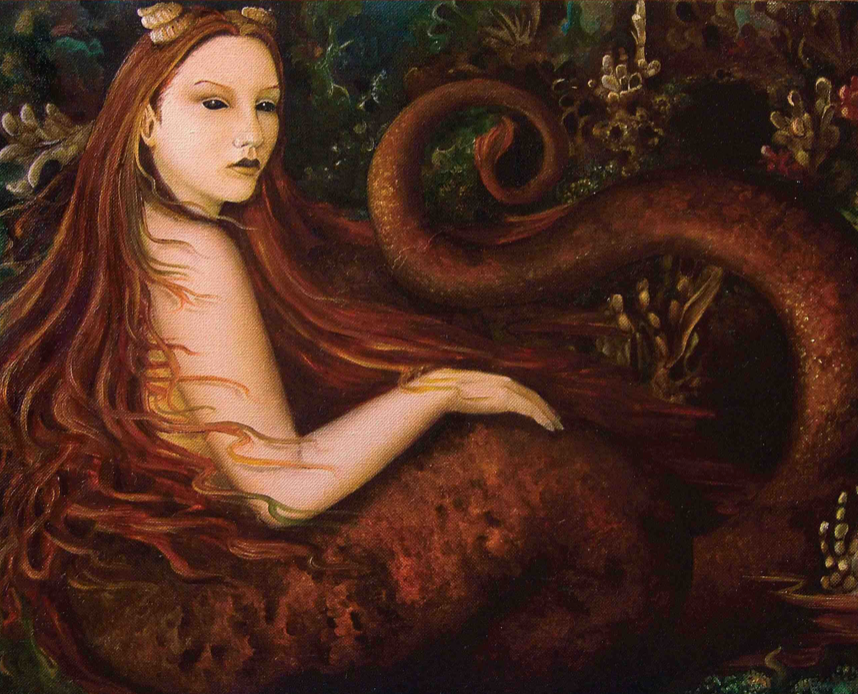 To Donne who yearned to heare,
Yeats who pursued,
And Eliot who was right...
SHE DOES NOT SING FOR YOU
Glittering, curving, unknown
to sky, land and flame,
she pauses in her confident progress
through her realm and circles you curiously.
The water between you
heats as she turns, her hair haloes
around her lovely calm face,
dancing against your cheek as
she looks into your eyes
and comes to some conclusion.
A slight turning of a sleek shoulder,
an indolent muscling of her tail and
she is gone.
Your yearning is unimpressive,
your predicament immaterial.
She is seeking more than you offer.
And you saw no way to enter her
mysterious body, have no way to remain
in her world, although the undersea
beguiles, and you long to plunge into
her warm center.
Loins, lungs, heart shout counter commands-
Leave. Follow her.
Go back where you came from, trudge heavily
on the mundane ground, fill your chest
with fumes and dust, still yearning,
still questioning, but knowing now
she soars and spirals here, jubilant,
garlanded in flowers of the tealgreen sea,
holding no memory of you.
Or, you may die, here, in the backwash
of her indifference.
She did not give you her secrets,
did not breathe for you, open to you,
smooth away your pain,
envelop you in beauty,
call you by your name.
Vain, cold, soulless killer of good men –

the bitch will pay.