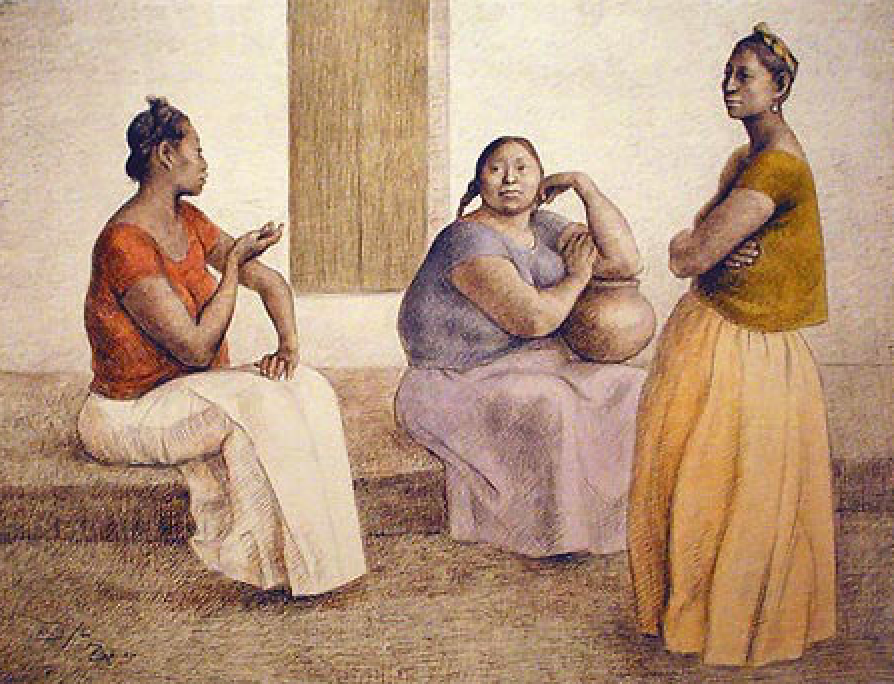 Tecate's women cross the grounds,
smooth warm clay in motion,
sculptures down from their pedestals,
moving to chambers booked solid for the week.
Tecate's women will soothe away
the wrinkles in pale fuzzy skin,
unclench muscles wound tight by
infighting on the fortieth floor,
by alimony battles and Junior's
third involuntary drug rehab.
Tecate's women cannot be found in
elevators, conference rooms and airplanes.
They walk the ground that they are of,
giving present form to the genes
of a thousand years, right here, in this place.
These are the bold bones, the black eyes
that welcomed Spain, not far from where
you are standing.
Give us your tired, your rich, your
yuppie gringas yearning to
stop hyperventilating,
trying for some reason to be
bonier. We do not share such concerns.
The curve of the earth is rightly echoed
in a hip, a breast, a calf.
But we will soothe you, heal you,
send you back north,
feed our black-eyed children with your tips –
you are welcome here, pobrecitas.
De nada, señora, de nada.
You will come again next year?