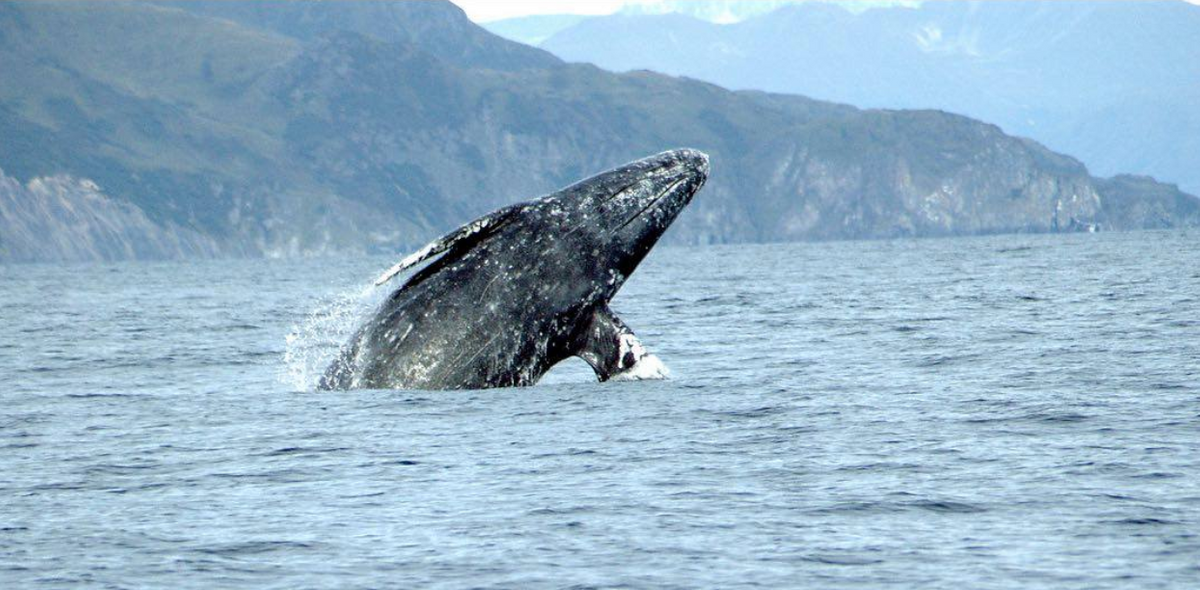 We're the Crusader, out of Petersberg,
bound for whaling grounds.
Creaking, dipping, rolling with the sea's heaves
till we enter the still, flat Sound
as guests.
Will they accept our presence, receive us?
We wait, attending their decision.
And they come. The first ones afar,
spouts against the shoreline.
Then a pod, to starboard, in arms' reach.
They slip under us, tenderly, rising aport.
The sound. The sound.
Air drawn in to those enormous lungs,
sighed out slow and strong,
translating for every sea being
from Drake Passage to the Bering Sea,
giving them light, giving them voice, here,
where we can listen in.
More come, they stay, and grow familiar.
Awake and dreaming we hear them,
breathing for their world.