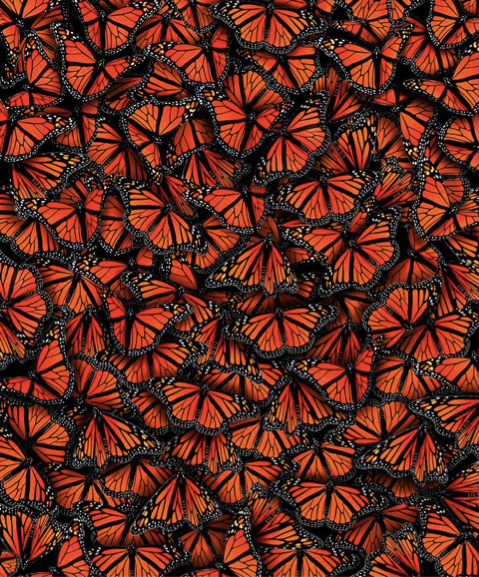 The spirits of Los Muertos fly in, millions of them,
as always, right on time for the day of the dead,
knowing their way three thousand miles
home from their annual exile in el norte.
.
The hated cracker father lives through tubes,
his tormented wife and five grown children
standing by, filled with the the sight of his dying,
unsure of how to feel when the sumbitch lets go.
His legacy acids through their lives, scarring generations.
.
The venerable gingko drops every leaf
in one quick release, giving way completely,
holding nothing back, knowing it will
burgeon forth at the appointed time,
as it always has.
.
The queens of heaven sink out of sight
and we do not miss them,
knowing they aren't gone,
just circling over other eyes, for now.
.
None of this surprises.
But when word comes
that the ancestors have died,
all of them, all at once,
millions of wings stilled,
grounded, acres of them
in delicate airy layers
up to our pollened calves,
we freeze in place,
as they have,
not wanting to shatter
their fragile cadavers,
not knowing
what has happened here.
.
Stunned, we join their icy stillness.